ESE Faculty Labs + Groups
Cross Disciplinary Labs
Distributed Systems Laboratory (DSL)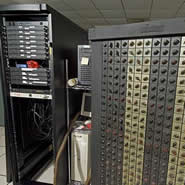 The Distributed Systems Laboratory (DSL) combines elements from the CIS and ESE departments. The DSL is broadly focused on the issues of merging computation and communications. This includes networking, computers, distributed control, distributed systems, computer operating systems, gigabit networks, networked multimedia systems, and user interfaces.
Multimedia and Networking Lab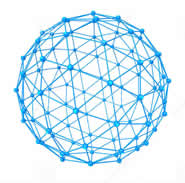 The Multimedia and Networking Lab is a pluri-disciplinary lab that cuts across layers, from the link layer to the application layer, with a focus on investigating problems and technologies associated with modern telecommunications systems. The Lab involves several faculty members and collaborators at both Penn and other institutions, including other universities and industrial research labs. Many doctoral students, as well as a number of master's and undergraduate students also participate in the lab.